Learn the Secrets of French Bakeries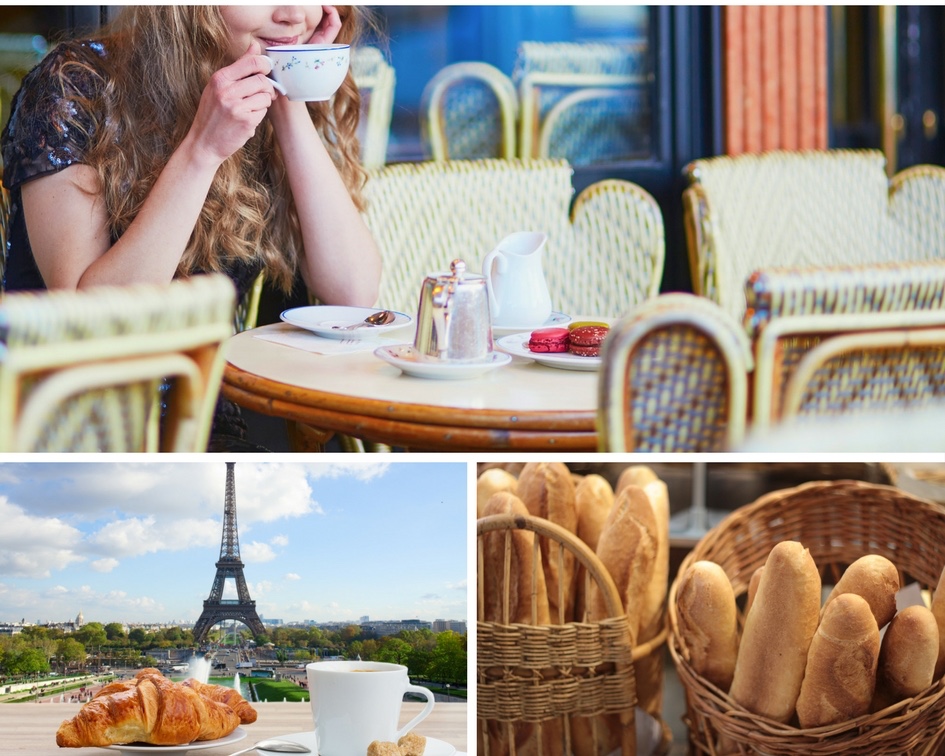 Imagine stepping into a French bakery early in the morning, when the baker has just opened the doors to their shop. The scent of butter, yeast, and sugar immediately permeate the air and you find yourself drawn to the tantalizing display of warm breads and pastries.
You watch a few delicate flakes of a fresh croissant break off as the woman behind the counter places one in a paper bag for you, and you wonder, is there anything better in the world than a freshly baked French pastry?
We don't think so! With a hot café crème in one hand and a mouthwatering pastry in the other, there are few things in life that can compete with this little bit of heaven on earth.
It's just a shame that we can't experience these heavenly breads and pastries more often. Or can we? Unless you're living in France, it may seem like a perfectly flaky croissant or crisp baguette is a rare indulgence that you can only partake in when you're vacationing abroad. But what if we were to tell you you'd be able to enjoy all your favorite French breads and pastries whenever you wanted?
With this course, you can experience all the delights of a French bakery right at home in your own kitchen! You deserve to have the experience of biting into a crisp and fluffy French baguette with your dinner, or airy cream puffs drizzled in melted chocolate sauce for dessert. Now you can experience these and more after taking this simple course!
All you need is a love of French breads and pastries to learn how to make your favorite French goodies from the comfort of your own kitchen.
In this online video course, you'll learn how to make:

Croissants
Brioche
Cream Puffs & Eclairs
French Baguettes
Puff Pastry
Pastry Cream
Macarons
Meringue
Creme Chantilly
Sponge Cake
Crepes
Creme Brulée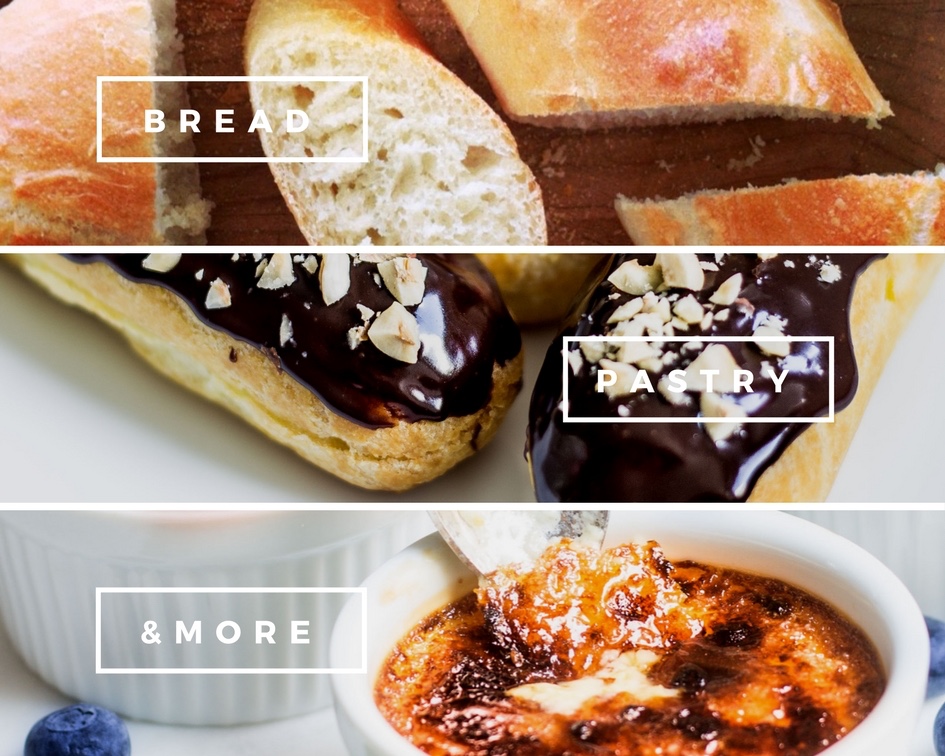 This easy-to-follow course will teach you foolproof recipes for creating some of the best breads and pastries in the world. You'll learn some of the tricks and tips French bakers use to make the special treats that have made France famous and have tempted eager foodies to travel thousands of miles to Paris just to enjoy! Forget the stale bread and artificial pastries at the grocery store and get excited for Parisian-worthy delights, straight out of your own oven!
The course is broken up into 7 sections, and will provide step-by-step video tutorials and printable recipes that will break down everything into simple steps that you can follow. You can watch the videos at your own pace, pause, stop, replay any part of the videos, allowing you to master and perfect a variety of breads, pastries, and desserts.
Don't wait until your next trip to France to enjoy delicate macarons or flaky croissants - make them now, right in your own home!